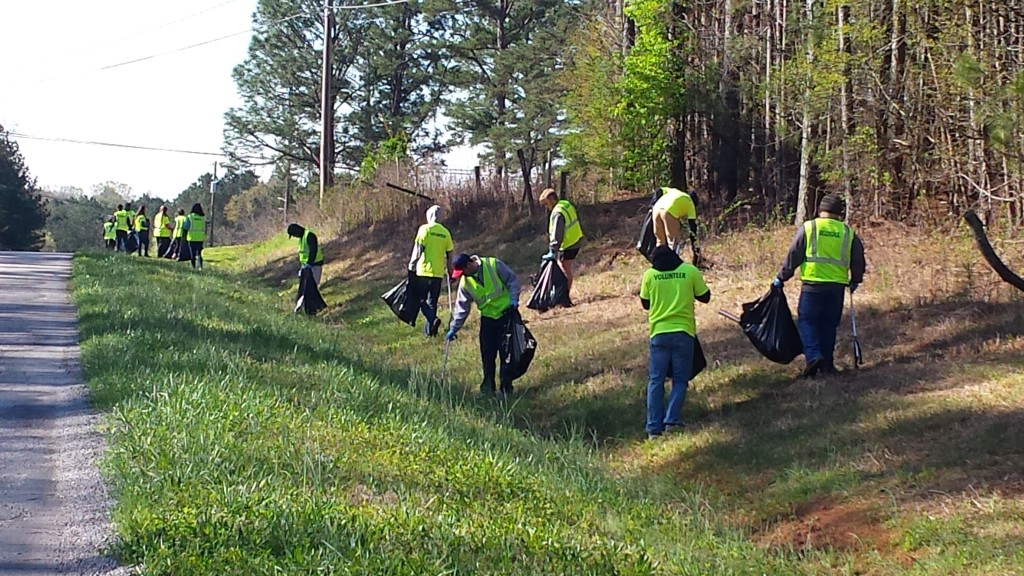 There are 15 active groups working with Keep Carroll Beautiful to exercise stewardship for roads in Carroll County.
Rotary Club of Carrollton
Carrollton Civic Woman's Club
Alpha Kappa Alpha
College Girls Rock
Flowers Baking Company
Lambda Theta Alpha
Lambda Theta Phi
Carrollton Jr. Woman's Club
  Women of Diversity
Chi Phi Fraternity
Carrollton Beta Club
Tanner IT Department
African-American Male Initiative
Jerry & Susan Frith
Southwire Project Gift
Keep Carroll Beautiful's Adopt-A-Road program is modeled after the Department of Transportation's Adopt-A-Highway program. The Adopt-A-Road program consists of individuals, groups and businesses who volunteer at least 4 times per year to clean litter from the roadways. This is a volunteer based program; therefore, there are no charges to the participants.
If you were interested in adopting a mile you would need to:
Choose a mile to adopt. Sometimes people have a mile in mind that they wish to adopt while others choose a road provided by Keep Carroll Beautiful.
Recruit participants 12 years or older.
Read and sign the attached agreement.
Utilize parental consent forms and release of liability forms provided by Keep Carroll Beautiful.
Participate in clean-ups at least 4 times per year.
Monitor your mile between clean-ups.
Report clean up results to Keep Carroll Beautiful.
In return, Keep Carroll Beautiful provides volunteers:
A sign with the individual's or group's name at the designated mile after one year
Scheduling of quarterly clean-up events
Annual recognition for the volunteer group
High visibility safety vests
Trash bags
Gloves
Litter pickup sticks
Pick up of filled trash bags on roadway
Please review the Adopt-A-Road agreement. If the adoption process does not seem right for you or your group; then, consider volunteering as you are able and help other Adopt-A-Road groups or individuals.
We hope that you will consider volunteering with us and look forward to hearing from you! If you have any questions, please call Jacqueline Dost at 678-321-4816.